!-- Facebook Pixel Code -->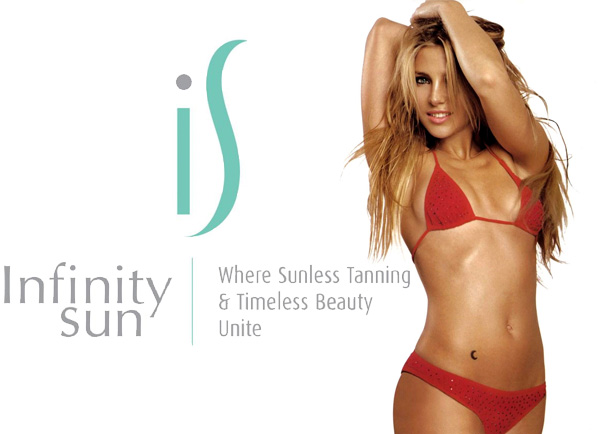 Infinity Sun Airbrush Tanning
The Best in Airbrush Tanning
Used by numerous celebrities and featured on several television award shows, Infinity Sun is an all-natural customized spray tanning system that delivers a very high-quality solution. This means you get the fastest, most consistent and most even application.
Enriched with anti-oxidants and nourishing ingredients that leave the skin soft and supple while delivering a natural looking tan that lasts up to two weeks.
Before Prep / Care
Be freshly showered, shaved and exfoliated
Nothing on your skin - no lotion, deodorant or make-up

After-Care
Wear loose and dark clothes to go home in and flip flops
No showering or getting wet for the next 12 hours (color develops darker)
Moisturize after shower with AMIR aftercare moisturizer for best results
With proper care, your tan can last 7-10 days

Helpful Hints
Don't exfoliate while you have your spray tan
Moisturizer is the most important step – pat dry after showering
Avoid soaking in chlorinated water because this will fade your color faster
To maintain your tan come in every 8-10 days and take a 10 day break every four sprays.
For special events get your spray two days prior to the event. If you have never had one before we do recommend a trial spray to establish your desired colored before the event.
Reduce your dry time by getting a Spray Tan Cocktail - follow your spray tan with three minutes in our Premier Plus Stand Up Bed to maximize your dry time.
Enter To Win A Free Air Session By
Submitting Your Before & After Pictures
(Can be submitted anonymously)